Link
Wdtrade.com is a global B2B Online Marketplace for Suppliers, Buyers, Exporters & Importers from all branches and industrial sectors, offering them the opportunity of developing the entire global market by way of a single trading platform.
http://www.wdtrade.com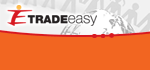 The most comprehensive resource for industrial information.
Trade Leads Portal Berlinkauf.com is a great place to find trade leads. We have listed some of best resources in the leads to the right for quality information trading in the world.

infobanc.com - International Trade Leads
 
Trading Map
Import-Export-Guide.com - International Trade Leads

Taiwan, China Manufacturers, Suppliers, Products Trade Directory
ttnet.net is a directory of trade leads helping buyers and Asian sellers do business together. If you are a buyer use ttnet to source manufacturers, suppliers and products. If you are a seller use ttnet for exposing your business.